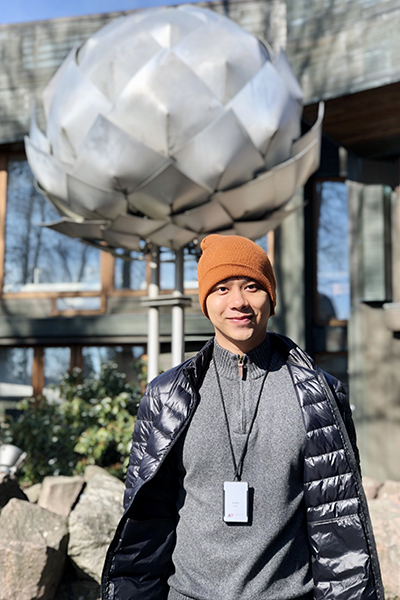 Shane Kyi Hla Win, PhD
Research Fellow
Aerial Innovation Research Lab
Engineering Product Development Pillar
Singapore University of Technology and Design
News
9 Sep 2021
Journal titled 'Design and control of the first foldable single-actuator rotary wing micro aerial vehicle' gets formal acceptance to be published in Bioinspiration & Biomimetics.
13 Jul 2021
Co-chairing Aerial Robots 1 session on IEEE/ASME Conference on Advanced Intelligent Mechatronics 2021
12 Jul 2021
Research journal on An Agile Samara-Inspired Single-Actuator Aerial Robot capable of Autorotation and Diving is published online on IEEE Transactions on Robotics in Early Access. Watch video.
12 Apr 2021
PhD Thesis titled Design, Development and Control of Samara-inspired Autorotating Wings for Aerial Payload Deployment receives Design Practice Award in Best Thesis Award 2020, SUTD.
2 Dec 2020
Research journal on Design, modelling and control of collaborative samara autorotating wings (SAW) gets awarded as Finalist, Best Paper Awards 2020 on International Journal of Intelligent Robotics and Applications.